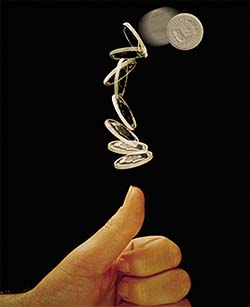 Aam admi wouldn't be bothered by nitty-gritty of Union Budget if not for the reason that it spells something about personal finance and taxation. Thus while people like me stay riveted on what the FM announces on personal finance, the industrywallahs much rather prefer to watch what the budget has in store for corporate sector as a whole. [Picture source left]
Not for us, the common people, the consistently high India's GDP growth. Nor does it matter that FM has significantly increased outlays for agriculture and primary education. Since there is not much sop for common people, except for Rs.10,000 increase in IT exemption limit for all categories, the man on the street is not that happy. And if you're a smoker like me, or enjoy earnings from rentals of your property, you've reasons to be unhappy, for today's budget has bad news for them.
But then if you take a holistic view, you'll certainly not miss FM's approach to set the broader goals for the country. Impetus on improvement in agricultural productivity is one example. Industry captains, who are more or less set on growth trajectory, have perhaps for the first time hailed the budget for its thrust on improving rural economy and quality of education at ground level.
There is no magnanimity on their part here. They know only too well that if India's rural economy explodes, they'll be able to scoop the cream for maximum benefit.
The irony lies elsewhere. While defense allotment wallops year after year, many needy sectors continue to languish. This year's defense allotment is something like Rs.96,000 crore even as education outlay is about Rs.10,000 crore. A pity indeed!
In my 'considered' opinion, 2 sectors that need solid push are sports and tourism. Each has the ability to catapult India to a higher orbit, each has the ability to generate huge employment, each has the ability to bind the nation's togetherness like a solid rock.
Yet, unfortunately, the 2 do not have the government's priority they deserve. There's still a long way before we wake up!
Technorati Tags: budget, union budget, budget 2007, indian budget, indian, india, chidambaram