Do we know that the Rabindra Setu (earlier Howrah Bridge), commissioned on 1943's Feb 10, world's 3rd largest cantilever bridge, arguably its busiest ferrying nearly 57,000 vehicles and 2 million commuters each day, was made with as much as 26,500 tons of steel of which over 85% was supplied by none other than India's pride Tata Steel?
This morning, in a quarter-spread newspaper ad, as Tata Steel congratulates Kolkata Port Trust for successfully completing the illumination of the edifice, to be inaugurated later in the day by WB Governor, my mind travels to old days when the place was relatively clean so as to allow newcomers to the city to look at it without bother of the surroundings and appreciate its splendor.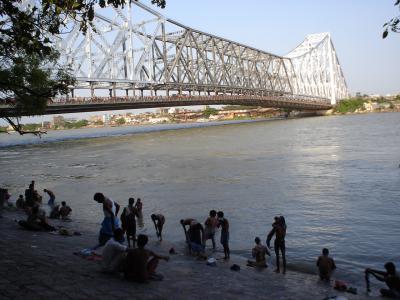 Howrah Bridge – Kolkata's

lifeline

[Picture courtesy]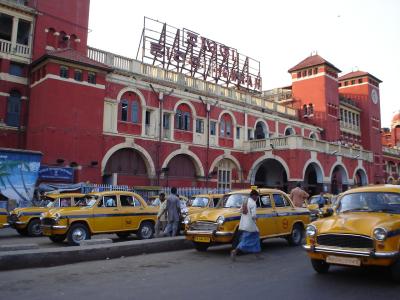 Howrah Station – Kolkata's gateway [Picture courtesy]
Today, at either end of the bridge, what comes readily to view is filth and squalor, untidy hoardings, do-as-you-wish type of cavalier attitude everywhere, the open dirtying of Hooghly, haphazard unkempt bus-stands at the Howrah end, and to top it all, a mad rush among vehicles to race ahead.
Alas, the city rulers fail to comprehend that no matter what a great engineering marvel that it is, the majesty of the bridge is completely lost amid din and dust all around. There is simply no ambience to enjoy the beauty of the bridge. If ever the situation improves, there is no doubt that the imposing view that the bridge and the grand Howrah-station building across Hooghly offers will be any city planner's pride.
When will we wake up?
Technorati Tags: howrah bridge, bridge, howrah, kolkata, calcutta