When my neighbor's daughter got admission in WB National University of Juridical Sciences (WBNUJS) early this year, it was a cause for celebration. She was happy to have made it to a good institute, and also for the reason – as she explained – that a BA/LLB from NUJS would be a sure ticket to a good job.
The macro-scene so far studying law is concerned seems to be very promising. The quick spread of Internet and the relative slackness to form laws that can address issues related to it has brought out the fact that there is a lack of sufficient expertise to deal with contentious issues that are increasingly surfacing every now and then.
Big Internet-based companies whose reach is in many countries maintain a battery of law experts who have their work divided country-wise and subject-wise. Again, the digital era has ensured that knowledge travels faster than one can imagine, and in many cases copyrights are violated easily and deliberately. Experts feel this would rather be norm in coming days than an exception.
That being so, it is no wonder that law colleges are springing up to cater to needs across wide spectrum of requirements. NUJS is one good example. Another is IIT, Kgp's full-fledged foray into teaching law courses most possibly in its newly-developing Kolkata campus, in addition to its unique offering of 6-year B.Tech/LLB dual program (..more). IIT's law course, notably Intellectual Property Law, will be in collaboration with US' George Washington University.
Many other law colleges have come up away from Kolkata. Among them are Midnapore Law College and Haldia Law College, both affiliated to Vidyasagar University in Midnapore, and Bengal Law College at Saniniketan, which is affiliated to Burdwan University.
All this means that it is now possible to conveniently study a high-prospect law course, a far cry from the days of availability of just a few like the decades-old Hazra Law College of Calcutta University. Which means also that studying law is no longer a furtive no-no, it's very much in the career-scape of tomorrow's high flyers.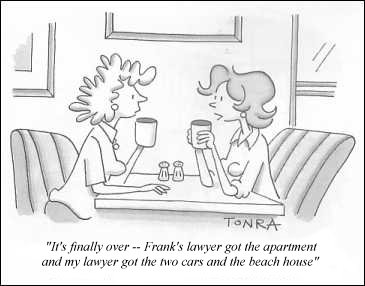 Still we need them –

don't we?

[Picture source]